Your adviser and expert for all products of
Product in the spotlight

R-Control Plus IP8
To the product range

Device for remote switching with integrated WLAN access point




The Control Plus IP 8 is a universal, IP-based switching and signaling device in the classic REG design.
The two 0-10 V analogue sensor inputs as well as the 16 potential-free contacts for the users are connected at the device via screw plug-in terminals.
The 8 switched outputs of the type 16 A/230 VAC are also locally operable.
The connection to the IP network is made via a RJ45 connection or via a WLAN network.
All settings and programming are done via an integrated web interface.


To the media library
To the product datasheet (Dutch) , To the product datasheet (French)

To the product range

Data cables for outdoor installation




The rapid deployment of Ethernet protocols in many non-office areas implies that data cables are increasingly used in an outdoor or (semi) industrial environment. Data cables from Datwyler for outdoor installation have an UV resistant outer cable sheath.
The following types are available :

CU 7702 : S/FTP, Category 7A, AWG22, Euroclass Cca/B2ca, with rodent protection
CU 7002 : S/FTP, Category 7, AWG23, Euroclass Fca, with rodent protection
CU 7060 : S/FTP, Category 6A, AWG23, Euroclass Fca
CU 662 :   U/UTP, Category 6, AWG23, Euroclass Fca
Training
Technic offers training courses to obtain a certification as Datwyler installer.
The seminars are held in Dutch or French and take place in Technic.
The following 2 modules are available :
Cu part :
General aspects of structured cabling
Concepts of Cu-transmission
Installation aspects
FO part :
General aspects of optical transmission
Concepts of FO-transmission
Installation aspects
The content of the seminar can become adapted according to the needs of the customer.
For more information :  +32 2 251 05 00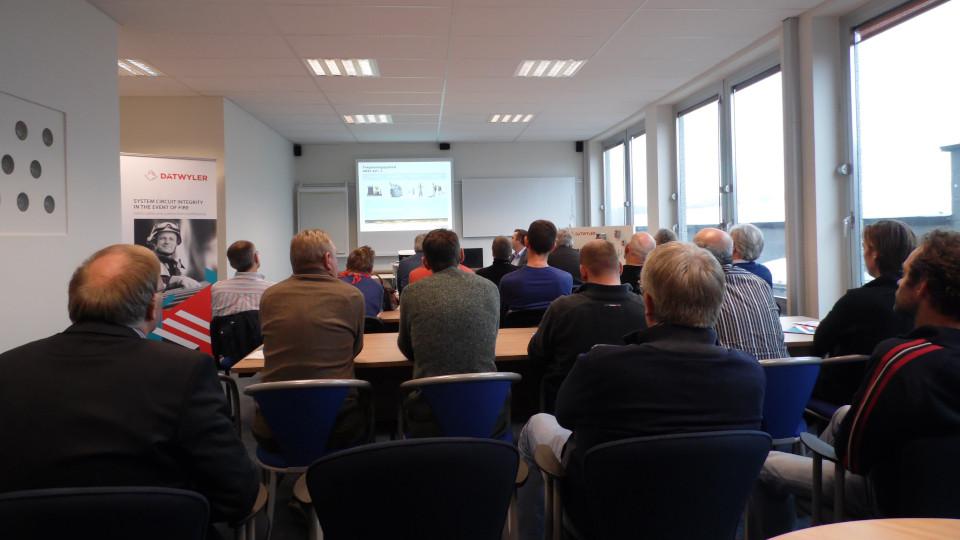 ,